Our Veterinarians
The Champions Forest Animal Clinic has a skilled team of veterinarians who welcome you to our practice. Proudly serving the NW Houston. At Champions Forest Animal Clinic, it is our daily privilege to provide quality vet care to your cherished pet, with compassionate care and complete service. We hope to ensure a positive impact on our patients, pet owners and the local community.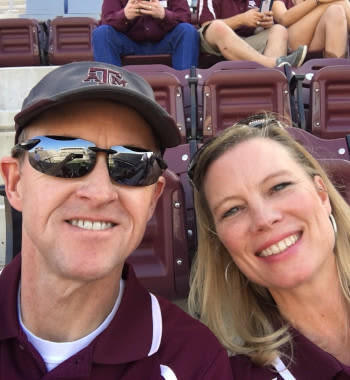 Dr. Todd and Lisa Sartor
Dr. Sartor purchased Champions Forest Animal Clinic in 2003. He is a 1994 graduate of Texas A&M College of Veterinary Medicine, graduating Summa Cum Laude. Dr. Sartor practiced for 2 years in Lubbock  (his home area) and then for 7 years in a mixed animal practice in Canyon Lake. His special areas of interest in veterinary medicine include internal medicine, dermatology, preventative health, and senior/geriatric medicine.
He is a member of the American Veterinary Medical Association, the Texas Veterinary Medical Association, and the Montgomery County Veterinary Medical Association. Dr. Sartor is married to Lisa since 1989 and blessed with 3 wonderful daughters.  Lisa is a Texas Tech graduate and the Hospital Manager since 2008.
They are active in their church and support various mission ministries. In their spare time, they enjoy camping, hiking, playing on the beach, home improvement projects, and traveling.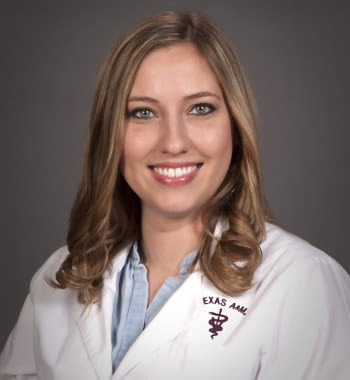 Dr. Shawn Van Fleet
Dr. Van Fleet is a graduate of Texas A&M College of Veterinary Medicine. She finds she is most passionate about preventative medicine and optimizing quality of life for our furry companions. Married in 2013, Dr. Van Fleet and her husband David enjoy traveling and together have two dogs, Scarlet and Columbus.
Outside of the clinic she enjoys the outdoors, baking, gardening, and hopes to have a mixed herd of goats and ducks in the future.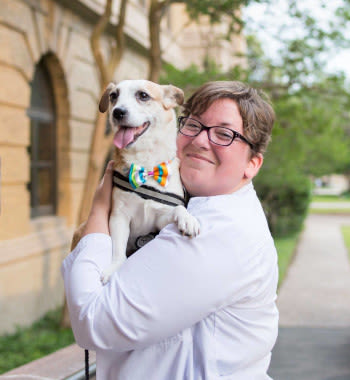 Dr. Amelia Looper
Dr. Looper was born and raised in southeast Houston. She graduated from Texas A&M University with a Bachelor of Science in Biology in 2013, and again from the College of Veterinary Medicine in 2018. She has a passion for client education and compassionate handling for fearful pets. Her primary special interest is in animal behavior and training.
She shares her home with two very talented mixed breed dogs (Banjo and Juliet), an adventurous young cat (Quinn), and a very understanding husband. Her hobbies include voracious reading, writing, birdwatching, gardening, and cooking.